Pompelmo 100 ml Perfume Laboratorio Olfattivo
Pompelmo by Laboratorio Olfattivo is a citrus and aromatic perfume for men and women, designed by Jean-Claude Ellena.
Where the famous perfumer does not describe as follows:
"Pompelmo has taken my olfactory journey inspired by Italian citrus to the end.
Born in Asia, where it was considered a sacred fruit to offer to the gods, grapefruit, like most citrus fruits, appeared for the first time in Spain, in Seville, around the 12th-13th century during Arab domination.
Probably one of the best citrus fruits, I especially appreciate grapefruit for its bitter taste.
Unlike the sweet aromas that I find obvious and boring, the bitter one represents, in my opinion, one of the brightest aromas. This may be a result of my Italian background, where various drinks celebrate bitterness.
To make Pompelmo a unique and different fragrance, I have worked on both the lively freshness and the sourness of Grapefruit, while highlighting its bitter aroma.»
Aromatic Citrus Perfume
Olfactory Notes: Italian Grapefruit, Pink Pepper, Mastic, Patchouli, Vetiver
16 other products in the same category:
II (Deux) is a perfume for Men and Women created by Maison Trudon dealing with new beginnings; The life of a forest that permeates the seasons. It is sensibly symbiotic, uniting elements: a colony that inspires and...
Au Coeur Du Désert by Andy Tauer is a Woody Amber perfume extract for men and women. Au Coeur Du Désert is the metamorphosis of L'air du désert marocain into a luxurious extrait de parfum. The richness of the...
Musc by Molinard, is an eau de parfum for men and women, Musc sincerely emphasizes the characteristics of a refined and sensual echo, before flourishing in the softness of the skin. Content 75 ml Like a warm and...
Sacreste is a Balsamic and Woody perfume for men and women of Laboratorio Olfattivo. It contains 100 ml Perfume Complex and rich formula, created to give voice to two very precious incense notes that are...
Angelo de Fiume de Linari is a Floral, Fruity and Gourdmand perfume for men and women. Ethereal and sensual like an angel. A gourmet of opulent fruity notes of wild cherries, raspberries, Italian orange and...
Venice, the riverside city of love. In that year of 1725 was born the man whose name would symbolize seduction: Giacomo Girolamo Casanova."So, what is love? A illness to which man is prone to any age,.For each...
Revolution is a perfume created by Maison Trudon for men and women that permeates the skin and concentrates on human emotions throughout the day. It melts, leaving an air of mystery and intrigue around the body....
La Habana perfume by 19-69 in an Amber perfume for men and women, which illuminates the golden age of Cuban music, between the 30s and 50s. An aromatic, smoky and seductive fragrance. The composition includes Saffron,...
Sex and Sea by Francesca Bianchi is an Amber Floral fragrance for men and women that represents the memory of a sensual encounter by the sea. Far from being a harmless fresh-ozonic perfume, it is a passionate and wild...
Blue Matcha by Montale is a rich and luminous perfume for men and women that takes us to the heart of Indonesia. Cedar wood, leather, tobacco leaves and a captivating touch of matte are mixed with patchouli leaves for...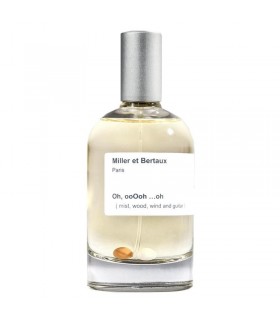 Oh, ooOoh …oh ( mist, wood, wind and guitar ) The Eau de Parfum 'Oh, ooOoh ... oh' by Miller et Bertaux, for men and women, speaks of a wooden house facing the sea that we barely distinguish after the mist, a cup,...
"from our trips, with love" Shanti Shanti, perfume for oriental men and women, which takes us to India and its flower-petal launching feties, a destiny that for its creators occupies a very special place. In its...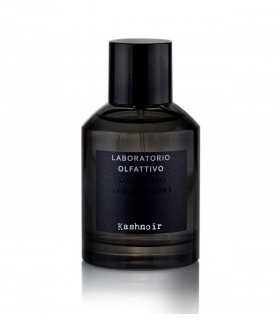 Head Notes: Cistus Labdanum, Elemi, Cardamom, Saffron Heart Notes: Super essence incense, Fumencens, Hydrocarboresin, Cypriol, Base Notes: Virginia Cedar Wood, Guayaco Wood, Kashmir, Ambermax, Musk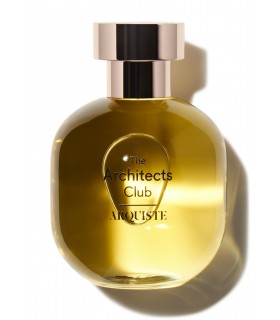 The Architects Club by Arquiste is an aromatic fragrance for men and women. The Architects Club transports you to 1930s London, inside a cozy martini and cigar bar with velvet banquettes and fine Art Deco...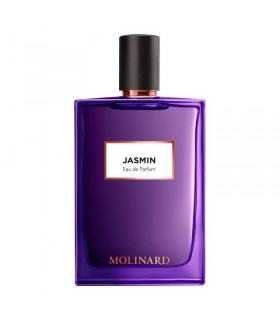 Jasmin de Molinard is a perfume of a poetic, delicate and exuberant nature, the starry flower transports us to the gardens of our childhood. Jasmin de Molinard exudes a sensuality through her assertive femininity....
Rose Musk by Montale, is a feminine fragrance, where its main notes are the rose and the moss, where the pink notes intermingle with those of jasmine and musk creating a sensual fragrance. Content 100 ml Its special...
Customers who bought this product also bought:
Arancia Rossa by Laboratorio Olfattivo is a citrus perfume for men and women, designed by Jean-Claude Ellena. Where the famous perfumer does not describe as follows: «If the bergamot is elegant, the lemon...