Bergamotto 100 ml Perfume Laboratorio Olfattivo
The master perfumer Jean-Claude Ellena, inspired by his love for Italy, created the Parfum Bergamotto for men and women within the "Viaggio in Italia" collection which its own author describes as follows:
"Although citrus fruits originate from China, bergamot is Italian, it is the result of crossing the lemon tree with the Italian bitter orange. Italian traders managed to sell bergamot to the Chinese market to add fragrance to their tea. I am often asked if I have olfactory preferences. I have always said no, wanting to hide the manipulations that I carry out on fragrances, since the work of a perfumer is always that of an illusionist. Yes, I have preferences and they vary according to my needs, my desires. I have fleeting loves, as well as solid and perennial loves, among which is my love for bergamot. Jean-Claude Ellena
Citrus Perfume
Top Notes: Calabrian Bergamot
Heart Notes: Orange, Cardamom
Base Notes: White Musk
16 other products in the same category:
Oh, ooOoh …oh ( mist, wood, wind and guitar ) The Eau de Parfum 'Oh, ooOoh ... oh' by Miller et Bertaux, for men and women, speaks of a wooden house facing the sea that we barely distinguish after the mist, a cup,...
Nun is a Floral Citrus perfume for men and women of Laboratorio Olfattivo. It contains 100 ml   Perfume   With this word, NUN, the ancient Egyptian was referring to primordial water; this water gave birth to...
Petite Chérie de Goutal, is a fruity feminine fragrance, where the notes of the pear tree together with the blooming rose bush take us to a wonderful garden. Content 50 ml Fruity perfume Head Note: Peach, Cut...
Jasmin de Molinard is a perfume of a poetic, delicate and exuberant nature, the starry flower transports us to the gardens of our childhood. Jasmin de Molinard exudes a sensuality through her assertive femininity....
#3 green, green, green and… green #3 by Miller et Bertaux is a fresh green fragrance for men and women, a fragrance for body and soul in search of balance between being and looking. Contains 100 mlGreen PerfumeHead...
Songes de Goutal Paris is a feminine Eau de Toilette that belongs to the Oriental and Floral olfactory family. Contains 100 ml A night walk on the beaches Mauritius Mauritius, is an invitation to dreams. The sun...
White Musk by Montale is a perfume for women and men, elegant, balanced and subtle. The violet leaves and the Ylang-Ylang oil are the differential notes that make up an exquisite aroma of extreme quality, pure and...
Nuit et Confidences is a feminine Eau de Parfum, it takes us to a sophisticated and intellectual woman, lover of the meetings of society and private parties, in which, and in each one of the rooms where they are...
This fragrance Lorenzo Villoresi, Yerbamate, is inspired by the freedom and nature that provides fresh grass, hay cut rencién, and countless plants and flowers of the fields, enhanced by air and sun. Content 100 ml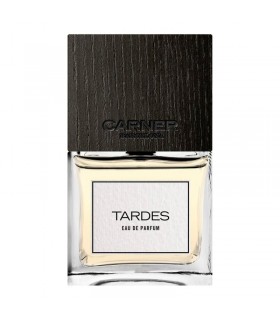 Tardes de Carner Barcelona is a floral woody musk fragrance for women. Tardes was launched in 2010. The nose behind this fragrance is Daniela (Roche) Andrier. A tribute to the peace and harmony of a summer...
Acqua di Colonia de Lorenzo Villoresi is reminiscent of a classic good taste, with its formulation with natural essential oils of bergamot, lemon, sage and rosemary. An active smell, with a positive and refreshing...
Rosa Elixir by Montale, is a feminine and refined fragrance that combines notes of rose with citrus, strawberries, jasmine, orange blossom and amber, musk and vanilla. Content 100 ml Its special design, with an...
Black Aoud by Montale, is a masculine woody and floral fragrance, designed by Pierre Montale. Its main notes are rose, french abdanum, musk, patchouli, mandarin and argan wood (oud). Content 100 ml Its special...
L'Humaniste is an aromatic and spicy fragrance of Frapin. It opens with lemon, bergamot, cardamom, pink pepper and black pepper. A heart encompasses juniper berries, nutmeg, thyme and peony, while a base includes gin,...
Pathchouli Noir, is a woody and aromatic perfume for men and women where Patchouli is the protagonist, a plant that began to be cultivated and used in the East and its aroma exhales spirituality thanks to the intense...
New Study (postcard) is a citrus fragrance for men and women, which takes us to romanticism on the shores of the Mediterranean, where resident artists spend several months writing, drawing and imagining new aromas. It...
Customers who bought this product also bought:
Salina by Laboratorio Olfattivo is a fragrance for men and women of aromatic family. Through the use of Salina, the sense of smell acquires powers that generally belong to sight, touch and taste. This fragrance is a...