Limone 100 ml Perfume Laboratorio Olfattivo
The master perfumer Jean-Claude Ellena, inspired by his love for Italy, created the Parfum Limone for men and women within the "Viaggio in Italia" collection which its own author describes as follows:
"Limone originates from one of my trips along the Amalfi Coast. The coastal road is narrow and runs alongside the cliffs, which plunge into the blue of the Mediterranean. At every turn the landscape surprises you. Understanding the magic of nature, men and women have built terraces to grow lemon trees with love. It is impossible to resist the beauty of these places where the yellow lemon cuts through the copper blue of the stone walls. Between the bright and cheerful yellow and a splendid princely blue, I found the theme of a new Colony, indisputably aristocratic. ' Jean-Claude Ellena
Citrus Perfume
Top Notes: Lemon and Ginger
Heart Notes: Orange Leaf
Base Notes: White Moss
16 other products in the same category:
Eau D'Hadrien is an emblematic parfum of Goutal. Burning sun and the blinding light of Tuscany add to the charm of the cypress-lined terraces. The hottest hour of the day is the best time to sink into the soft shade...
The first 1000 pieces are part of a Limited and Numbered edition commemorating the 25th anniversary of Lorenzo Villoresi, the exclusive fragrance of Teint de Neige in Solid Perfume format in a luxurious metal case...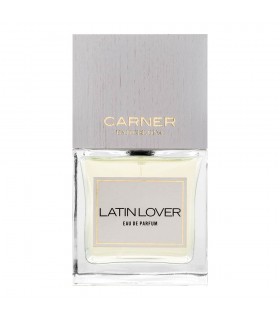 Latin Lover by Carner Barcelona is a Floral fragrance for men and women. Latin Lover was launched in 2017. The nose behind this fragrance is Jórdi Fernandez. Like a tempting and provocative love, fragrance with...
Nuit et Confidences is a feminine Eau de Parfum, it takes us to a sophisticated and intellectual woman, lover of the meetings of society and private parties, in which, and in each one of the rooms where they are...
Coccobello by James Heeley is a perfume that contains within its bottle the true paradise an essence that takes us to a tropical island where the leaves of palm trees are bathed in the morning dew and kissed by the...
1899 Hemingway by Histoires de Parfums is an oriental and woody fragrance for women and men. 1899 Hemingway was released in 2013. The nose behind this fragrance is Gerald Ghislain. Content 120 ml Perfume Top notes...
Arabians Tonka, is a perfume for men and women for lovers of different perfumes, is the accomplice of the Arabs, a fragrance tribute to the Arabian horse. A fine blend of spicy notes, roses, tonka bean and bergamot...
Thé Basilic by Molinard is a perfume for men and women inspired by the heart of Sri Lanka, where the tea hills are lost as far as the eye can see, green and bright that meet the most symbolic of the aromatic plants of...
Venice, the riverside city of love. In that year of 1725 was born the man whose name would symbolize seduction: Giacomo Girolamo Casanova."So, what is love? A illness to which man is prone to any age,.For each...
Tobacco & Amber Candle 3.5 kg 4 wicks of Cerería Mollá Oriental-inspired fragrance where exotic ginger and tobacco notes of India are mixed with velvety citrus and floral notes of lavender. Oriental Perfume
Décou-Vert is a Green Floral perfume for men and women by Olfactory Laboratory. It contains 100 ml Perfume Look beyond the leaves, the dense vegetation: everything seems green. Décou-Vert is released in the air...
With 'Teint de Neige' meaning 'Snow Colour', Lorenzo Villoresi in its creation evokes the delicate hue of the powdered fragance, bringing memories of the delicacy of aroma, softness talc, despite their apparent...
Eau De Monsieur is a masculine citrus, spicy and aromatic perfume. Contains 100 ml Monsieur is the ambassador of the timeless elegance of men with taste, his perfume is an ode to sophistication, whose freshness...
Diamond Flowers is a feminine perfume by Montale in a Special Edition, which combines the sensuality of Iris, the softness of Vanilla and the enchanting notes of Rose and Jasmine. On the base note, sultry Amber,...
Lille au Thé de Goutal Paris is a fragrance for men and women, citrus, green and fresh that represents an infusion of well-being. The sea and volcanoes, the wind sweeps across the Korean island of Jeju. You can almost...
#3 green, green, green and… green #3 by Miller et Bertaux is a fresh green fragrance for men and women, a fragrance for body and soul in search of balance between being and looking. Contains 100 mlGreen PerfumeHead...
Customers who bought this product also bought:
Alambar by Laboratorio Olfattivo is a perfume for men and women, it is Enrico Buccela's homage to an icon and his amber-scented world: amber, amber, wire, ambra, ambrum, ambarum, Alambar. A fragrance that works its...